Faculty of Agriculture and Water Resources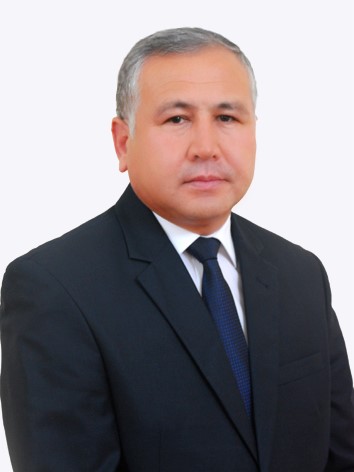 Dean of the faculty
Isakov Abdusaid Zhalilovich
Doctor of Technical Sciences
Reception days: Wednesday: 10: 00-13: 00
tel .: (+99871) 237-19-69
e-mail: abdusaidus72@mail.ru
---
ABOUT THE FACULTY
The Faculty of "Electrification and Automation of Agriculture and Water Economy" was founded in 1961, as a new stage of the development of agricultural production, automation and electrification of technological processes. The faculty of "Automation of Agricultural Production" was separated from that faculty in 1978, after 3 years, in 1981, they were united as a faculty of "Automation and Electrification of Agriculture".
I.Reyneke, Y.Pershin, N.Zakirov, N.Mukumbaev, B.Fayzullaev, A.Radjabov, M.Ismailov, H.Muradov, M.Mamedshahov, A.Rahmatov, S.Berdiev, A.Vahidov ruled the faculty in certain periods. Professor P.Baydyuk, Docents M.Mushkatin, B.Sokolov, I.Osika, S.Majidov, A.Shishkin, A.Muhammadiev made contributions to the development of this faculty.
The faculties "Energetics of Agriculture and Water Industry" and "Mechanization of Irrigation and Melioration" were united in one faculty named "Automation and Mechanization of Water Economy" in the organizational structure of institute according to the Decree of the Cabinet of Ministry №415 on September 3, 2004 and the Decree of the Rector №187 А/Ф about the execution of it on September 13, 2004. The following years, B.Shaymardanov, B.Mirzaev, A.Murodov, R.Yunusov were the heads of this faculty.
On the decision of the President of the Republic of Uzbekistan on the 24th of May, 2017, the faculty "Electrification and Automation of Agriculture and Water Economy" was recreated under the base of former faculties of this institute in order to develop the educational system of preparing the engineers and technicians.
At present, the faculty consists of the following departments: "Electric Supply and Renewable Energy Sources", "Using Electric Equipment and Technology", "Automation and Management of Technological Processes and Production", "Electric Technology and Mechatronics". The faculty has prepared more than ten thousand experienced professionals for different branches of public economy for a long period of its activity.
Факультет сайти www.earw.tiiame.uz Факультет деканати Бакалавриатура йўналишлари Магистратура йўналишлари Факультетнинг иқтидорли талабалари
---